Illinois State Championship
Illinois State Championship was February 23rd and 24th. Most of the team started driving down Friday afternoon because our judging and inspection was during the night up in Elgin. We all met first at the local restaurant Portillo's for some food and milkshakes and to regroup, then headed to judging. The competition/judging was held at Elgin Community College. We did very well at our judging and inspections passed.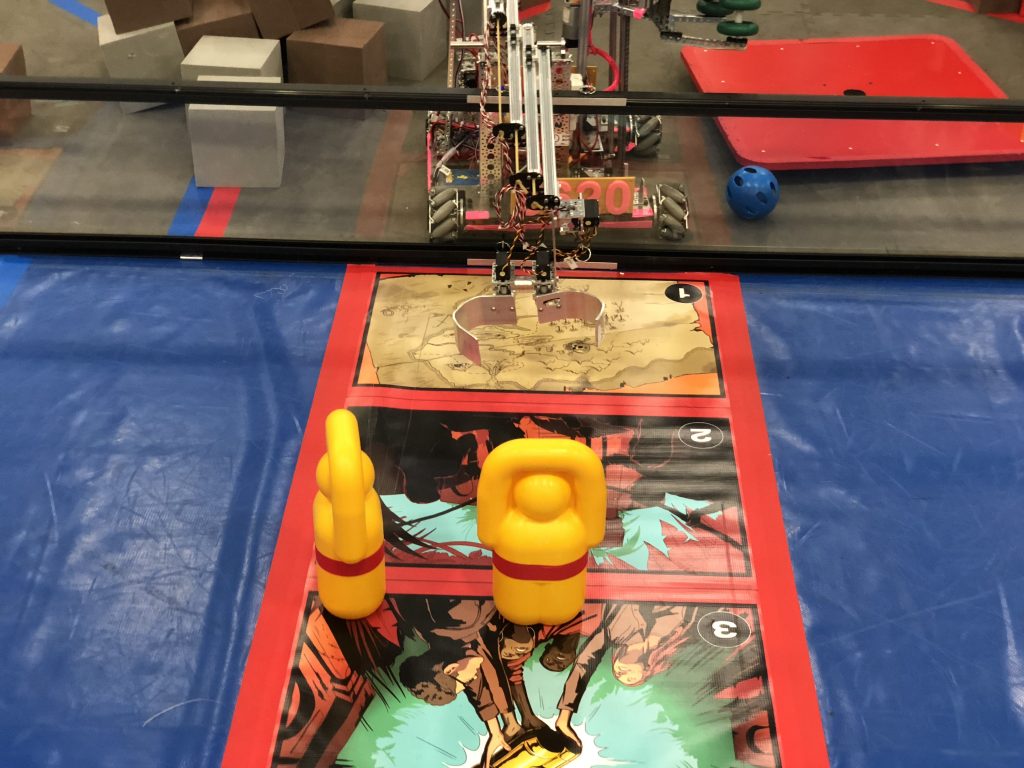 The next day matches started. We had 5 matches plus one surrogate match. Surrogate matches don't count towards your score. We won 4/5 matches getting 2 relics standing on 3 matches, putting us at 4th seed. We were chosen by Dynamic Signals #7351 (which was the 1st place team) for their alliance. Our other partner was
Cary-Grove Robotics.
We made it past our division finals but we lost in the final finals putting as as finalist alliance 1st pick. We ended up advancing to Super Regionals off of this.
Super Regionals will be in Cedar Rapids, Iowa from March 15th-17th. There will be 34 teams advancing from there. After Super Regionals is Supers.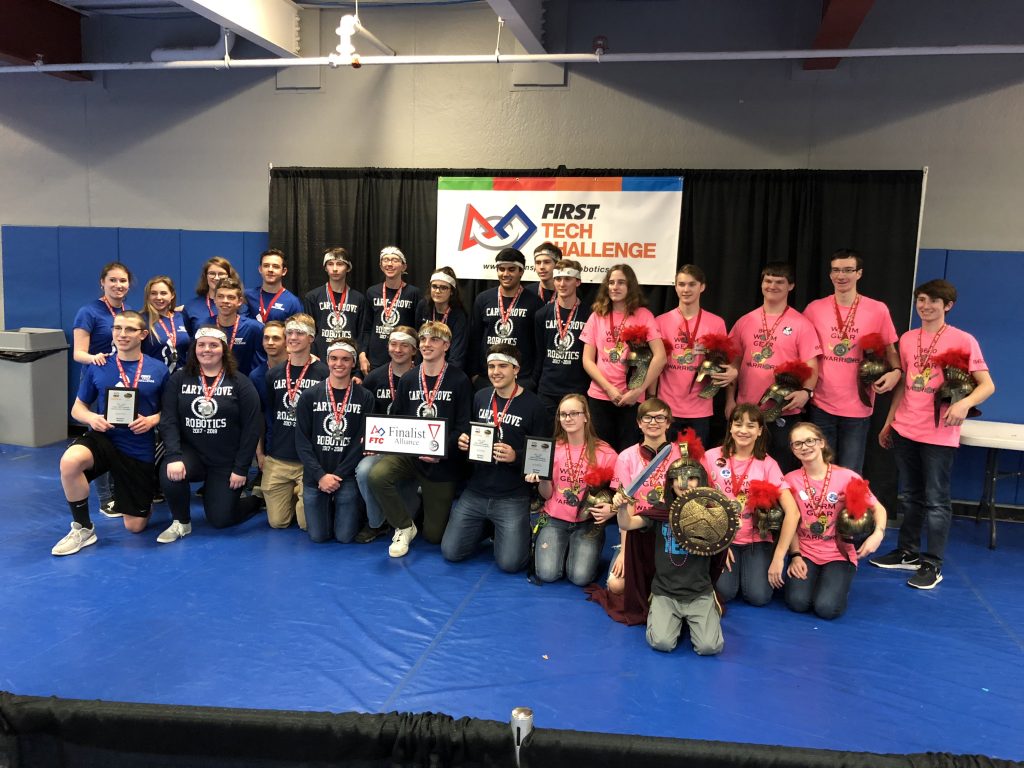 Overall, it was a very successful competition. We did really well with judging, scored a lot of points on the playing field, and used our scouting skills to make connections for alliances.