Our first and only qualifier of the season occurred Saturday, February 3rd. CA Henning Elementary School in Troy, Illinois was the site of the event. Our day started early in the morning with judging at 8:50 and inspections at 9:30. We also had to come early to set up the practice field at 7:00 am. Overall, we all thought the judging presentation went very well. We also passed inspections with no problems.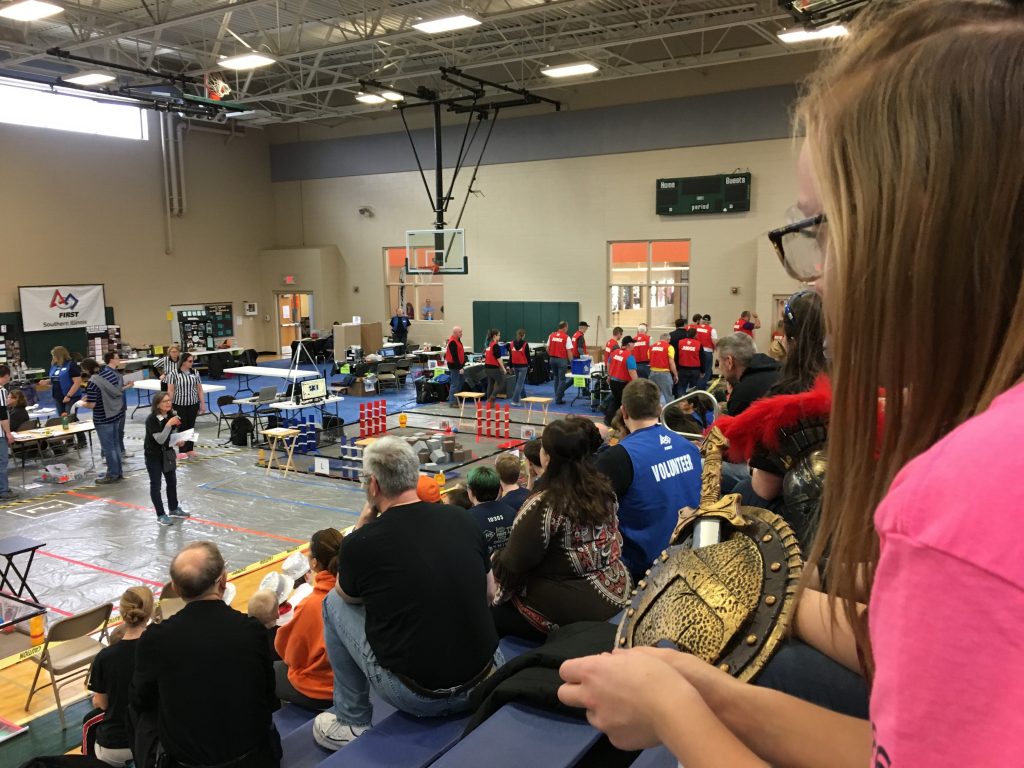 Matches started at 11:00 after opening ceremonies. We played 5 matches through the day, with 32 total matches played by everyone. Our drive team was Jop as coach, Reece as drive train, and Caleb as claw. We won 4 matches and lost one. Our high score was around 300 with Iron Core. We ended up as the #1 seed team. We chose #7129 Robo Raiders as out first pick and #5187 Transistor Titans as our second pick for alliances. We ended up beating 2-0 in semi finals and then winning the competition 2-1 in finals.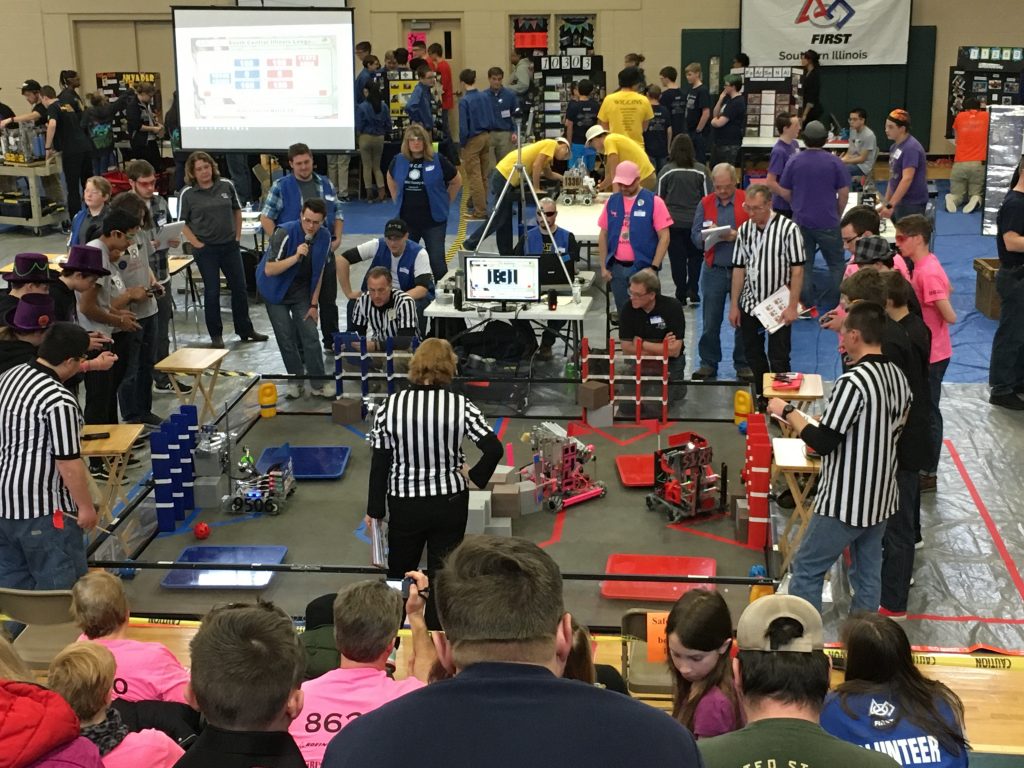 During the awards ceremony we won the Motivate award and the Winning Finalist Captain.  We also were nominated for other awards like the Control Award. We advanced due to being the Winning Finalist Captain. Our state competition will be on the 23rd and 24th of February in Elgin, Illinois.
Congratulations to all the teams that advanced with us. We are now working hard to improve our robot, notebook, and presentation for State Competition. Wish us luck!