Our First Meet of 2017/18 Season
Our first meet was yesterday at Metro East Lutheran High School in Edwardsville, Illinois. The drive team for the today consisted of Gillian as our drive coach, Reece as our drive train, and Caleb as our claw. We played 5 matches throughout the day. 3 of them we were on the blue alliance with the other 2 being red.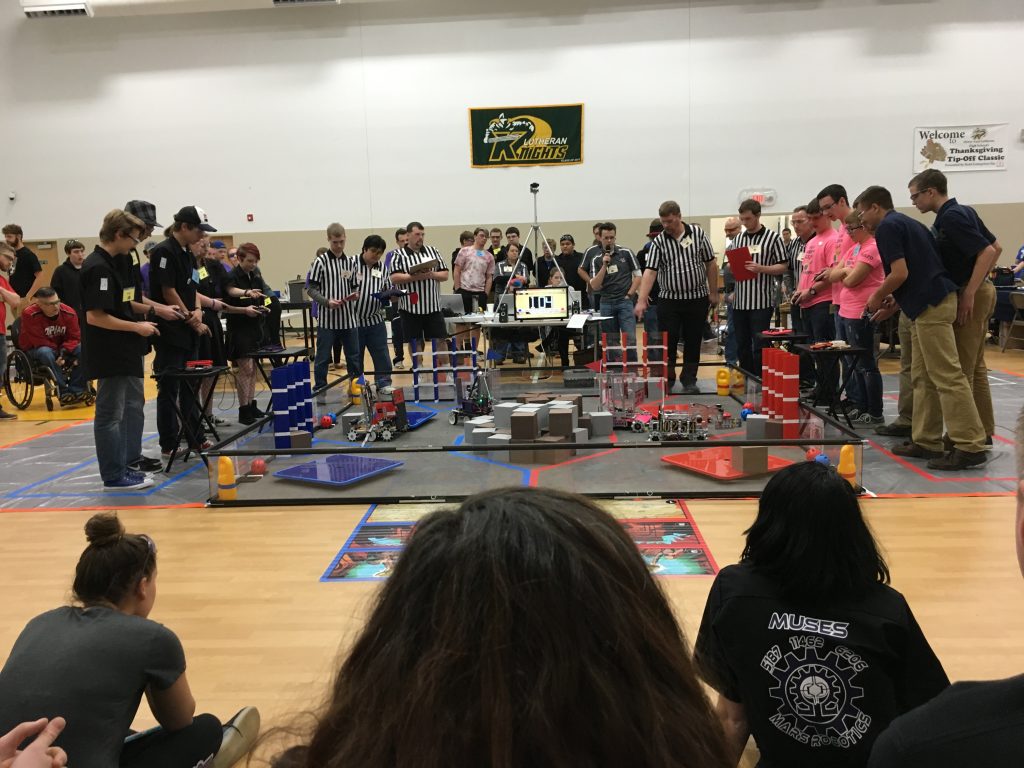 Our alliance partners were the Robo Lions, Orphan Bots, Da Ex Bots, Transistor Titans, and Oops Robotics.  We only lost one of our matches.Our highest score of the day was 154 with Oops. The day wrapped up around 4:00.
Overall, it was a very successful day and a great start to the season.